2 Hours OPM Tagalog Love songs Nonstop
Genre

Tagalog
Comment by neko_goyangi
these songs remind me of a time long gone...simply nostalgic
Comment by Jenny Villar
Filipino Music are performance arts composed in various genre and styles. The music of the Philippines is a mixture of indigenous, other Asian, European, Latin American, and American influences. Online, everywhere. stream 57 tagalog playlists including opm, Parokya ni Edgar, and Silent Sanctuary music from your desktop or mobile device. New OPM Love Songs 2020 - New Tagalog Songs 2020 Playlist - This Band, Juan Karlos, Moira Dela Torre Thanks for watching!
kasarap pakinggan
Comment by Mark Gerico
Original Pinoy Music (OPM) is the best
Comment by Mark Gerico
Author TagalogLang Posted on August 10, 2018 August 27, 2018 Categories FILIPINO MUSIC, Filipino Songs Not in Tagalog Tags Waray Leave a comment on Balud (Waray Song) DOREDO This is the name of a folk song of the Pampanga region, whose language is separate and distinct from the Tagalog language.
Let's Support our own:) Original Pinoy Music. Just OPM and nothing but an OPM:D. Stream Tracks and Playlists from Original Pinoy Music on your desktop or mobile device.
Original Pinoy Music (OPM) is the best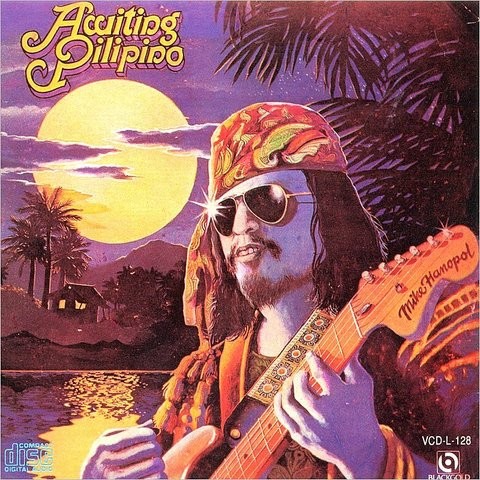 Comment by Mark Gerico
Original Pinoy Music (OPM) is the best
Comment by Mark Gerico
Original Pinoy Music (OPM) is the best
Comment by Mark Gerico
Original Pinoy Music (OPM) is the best
Comment by Mark Gerico
Original Pinoy Music (OPM) is the best
Comment by Mark Gerico
Original Pinoy Music (OPM) is the best
Comment by Mark Gerico
Original Pinoy Music (OPM) is the best
Comment by Mark Gerico
Original Pinoy Music (OPM) is the best
Comment by Mark Gerico
Original Pinoy Music (OPM) is the best
Comment by Athena
sarap pakinggam talaga ng opm
Comment by MarkTV 1996
i love it :)
Comment by WITCH Ãngel
nice
Comment by analuna caslib
woow
Comment by adhil
nakaka sink in ang mga kanta💞🤗
Comment by jen_fer
Hi
Comment by Parker
....
Comment by Parker
pssst
Comment by Parker
pwde maglibug
Comment by Parker
hohoo grabe grabe
Comment by mike adrian Rosales
sarap pakinggan 😍😍😍
Comment by Sikad Sakit
i love it baby.. sarap ng may kapiling
Comment by marjan❤️
Love this I miss my 😍
Comment by Marjorie Ramirez
nice!
Comment by Jhovy Ramos
i like this song🥰🥰🥰
Comment by Taro Yamanaka
2020
Comment by Mark Paul Tana
Hola
Comment by Lyn Decosta
,😍😍😍😍
Youtube Filipino Songs
COVER STORY
The 25 best Filipino love songs of the last 25 years
Nothing quite breaks the heart — and just as quickly uplifts it — than the contemporary Filipino love song. From ballads speaking of longing to rock anthems of persistent desire, here are 25 Filipino songs that have best expressed the woes and triumphs of a generation, caught in the throes of romantic love.
enablePagination: false
maxItemsPerPage: 10
totalITemsFound:
maxPaginationLinks: 10
maxPossiblePages:
startIndex:
endIndex:

Manila (CNN Philippines Life) — What makes a Filipino love song remarkable? Plenty — omnipresence, singability, quotability — but what makes a Filipino love song remarkable amongst all other love songs is hugot.
Bear with me. It's a loaded term. Hugot: to yank out, to pull from deep within. Before the word was appropriated to mean watery slam poetry and Twitter tautology, hugot was the core of the Filipino love song. So in defense of hugot — how painful it must be to be so constantly pained — it's been around for a long, long time, and it's here to stay.
Anne Carson in 1986, inadvertently describing hugot: "Simultaneous pleasure and pain are its symptom. Lack is its animating, fundamental constituent." Hugot, the quality of confession, is produced in that lack. The beloved object is far from you, and so you pull the feeling from within yourself with even greater force.
Hugot, as a process and not yet the product, is violent. It's essentially a violent act to drag something out from within, to dredge up something that was meant to remain concealed. While not all hugot becomes a Filipino love song, all Filipino love songs are hugot. The most admirable quality of hugot is that it is essentially avowal upon avowal, and the most admirable quality of a Filipino love song is its core of hugot: guileless in the confessional, sans irony, sans armor. Defenseless in its honesty.
Western love songs in the '90s adopted sardonicism, or awkwardness, as armor against the violence inherent in hugot. "I talked for hours to your wallet photograph," sang Rivers Cuomo, "You laughed, enchanted by my intellect, or maybe you didn't." Hugot is hardly self-conscious, though, and while "The World Has Turned and Left Me Here" remains a love song, Cuomo is too self-conscious to have achieved hugot; he's escaped the damage by disavowing it right away.
And yet the Filipino love songs counsels, "Huwag mong ikatakot ang bulong ng damdamin mo." And yet the Filipino love song asks, "Ilang awit pa ba ang aawitin, o giliw ko?" The Filipino love song doesn't suppress, and the Filipino love song doesn't tire.
"What the lover needs," writes Carson, "is to be able to face the beloved and not be destroyed." This is why we create things like music; we need something to exist in our stead, to contain the feelings that would rip us in half if we housed them for too long. How close is the product to that which produced it though? I believe that nowhere are feelings more pure than when they're in a Filipino love song.
I live in Brooklyn now. Rivers Cuomos are everywhere. Gone are the days when I could hear a Filipino love song out in the wild. Whatever poured out of a passing jeepney once leaked, tinnily, from my officemate's headphones. Now the only karaoke machine that can fire up "Bakit Pa?" is in my aunts' living room, and I'm never there. Yet I find that I'm never in tune unless I'm singing in Filipino. After reading the list of songs below, I made a playlist of all 25 of them, but I found myself listening to it sparingly. Couldn't bear to put it on in company, or to play it for anyone else. Couldn't translate Sugarfree lyrics, couldn't explain the concept of tadhana. For once, defenseless. In listening to songs that almost every Filipino knows by heart, I feel more alone than ever. That's my hugot. Now for the actual music. — PETRA MAGNO
Editor's note: Click here for the mechanics of how the list was put together.
25. Cynthia Alexander - 'Comfort in your Strangeness' (1997)
In the mid-90s, the Philippine alternative music scene was flourishing — Eraserheads, the local Beatles, were in their "Rubber Soul" phase; dream pop was all over the radio with the success of Sugar Hiccup's debut album, 'Oracle'; and Rivermaya was proof that the scene was an expanding business, open for franchising. But something was still lacking. Our "alternative music" explosion had yet to produce a love song for freaks; Eraserheads' "Pare Ko" and Yano's "Senti" were great, but they were universal affirmations that lacked the outsider appeal of something like Radiohead's "Creep." Another Western alternative phenomenon that had no local counterpart: the introspective female singer-songwriter.
That's when Cynthia Alexander's "Comfort In Your Strangeness" dropped from the sky like a magic spell. Announcing itself to the world through triumphant violins, the song was truly a breath of fresh air. Alexander's poetic earth-mother imagery and ethereal folk served as a spiritual alternative to Pinoy Alternative music, a sanctuary for those who weren't fully comfortable with the scene's louder and more populist tendencies. Here was a song that dared to declare the other's weirdness as not only non-alienating but also a source of comfort. It is a relief that is palpable in Alexander's voice as she lingers in the word "strangeness" like a tight embrace held long enough to make everything okay. — ALEX ALMARIO
24. Sugarfree – "Burnout" (2003)
"Telepono" and "Mariposa" may have introduced Sugarfree to the world, but it was "Burnout" and their debut album "Sa Wakas" that solidified their spot in the annals of Filipino rock n' roll — and Filipino love songs. The song's upbeat treatment makes for a good counterpoint to its sad lyrics. "Burnout" is able to put into words that weird and messy post-breakup period where ex-lovers begin sorting through their emotions — both positive and negative — and realizing their strong residual feelings for each other, but not at the same time. One will always be on fire while the other's burned out, dousing any real shot of rekindling what they had. The song is gloomy in the direst sense of the word but its crescendo, where Ebe Dancel proclaims eternal devotion over and over to his lost love, approximates the limbo of emotions that anyone enters right after exiting a turbulent relationship. — JANSEN MUSICO
23. South Border – "Rainbow" (2003)
Not every love song has to hurt. South Border's sunny mid-tempo track "Rainbow" doesn't have the aching intensity of "Kahit Kailan," but instead has an irresistible buoyancy in the song's declarations of hope through love's myriad adversities. "Rainbow" has grown into a classic not because you can't place the year it was made, but because it seems completely frozen in time. The falsetto hook, the prominent flute, and the very idea of a multi-vocalist R&B-pop band are all unapologetically characteristic of 2003. Even its optimism seems to come from a better, brighter time. It's a gentle, dulcet reminder of a time when hope wasn't such an audacious thing to feel. — APA AGBAYANI
22. Jessa Zaragoza – "Bakit Pa" (1997)
Jessa Zaragoza's "Bakit Pa" (composed by Vehnee Saturno) is immediately dramatic. Opening with the rock arena-esque drums and insistent keyboards, the song wastes no time on building a scenario and goes straight into a confession: "Parang di ko yata kaya, 'pag sa buhay ko'y wala ka." Zaragoza's deep voice, a then-surprise for Filipino audiences who primarily knew her as a provocative actress, is easily recognizable and prone to strangely buoyant imitations from downtrodden karaoke renditions of the broken-hearted who constantly ask, "Aanhin ang pag-ibig kung puso ay nag-iisa?" Still, the singer — whoever they turn out to be — emerges triumphant. After listing all the ways this imaginary tryst has gone wrong, Zaragoza closes the song with resolute finality: "Ito ay aking kakayanin." — CARINA SANTOS
21. Sarah Geronimo – "Ikot-ikot" (2013)
Long distance runners speak of a point at the nineteenth or twentieth mile where they become keenly aware of their fatigue and pain and wonder whether or not they can finish the race at all. "Ikot-ikot" tells the story of love at the nineteenth mile, of lovers weary but determined to carry on.
Written by master songsmith Thyro Alfaro, "Ikot-ikot" was the song that set Sarah Geronimo apart from the pack, marking a shift in her oeuvre to something more mature than the dewy-eyed pop that made her a household name. Here was the ex-teenybopper with a mid-tempo pop song about love in sober, nuanced terms. Anchored by a measured vocal performance from Geronimo and its persistent hook, it's a song that isn't afraid to paint love as a marathon — as an activity that's inherently exhausting and requires maturity, endurance, and serious commitment to power through. — APA AGBAYANI
20. Rivermaya – "Balisong" (2003)
After the collective psyche of the listening public was bruised by the departure of Bamboo from Rivermaya, Rico Blanco cemented his role as the centrifugal figure propelling the band forward, and "Balisong" was a surefire hit, an instant classic that made you feel a personal connection to the new frontman, a confessional that revealed so much while obscuring him in mystery.
Seldom do we hear potent, heart-rending love songs from the point of view of the victor; desire, of course, is spurred on by absence, an incompleteness yearning for the idea of the whole. Rivermaya's "Balisong" works within this general framework, beginning with an absolute and certain declaration of love until it gets mired in uncertainty; Rico Blanco's fragile voice carries words of assurance that are thwarted by doubt, which reveals itself in the second verse. It seems as though the lover is definitely sure of his emotions and their target but thoroughly unsure of their consequences; what we hear in "Balisong" is the struggle, the internal monologue — which is both boon and bane, a double-edged blade — the true seat of romance. — ITOS LEDESMA
19. Freestyle – "Before I Let You Go" (1999)
Released at the time when the local music scene saw an influx of local R&B, "Before I Let You Go" stands out despite its stark simplicity. Composed by Freestyle's lead singer, Top Suzara, "Before I Let You Go" is a love song that doesn't have the bells and whistles in place to woo the beloved. The tune is uncomplicated and the rhymes feel obvious, but what it has is an unassuming earnestness whose purpose is to give the final goodbye. American poet Jack Gilbert wrote, "It's the having not the keeping that is the treasure," and this is a sentiment that Suzara understands and tries to convey in this song. "Before I let you go, I want to say I love you," he croons, a declaration set forth quite plainly, with no expectations of a reunion, the permanence of the goodbye making it all the more painful. — CARINA SANTOS
18. Bituin Escalante – "Kung Ako na Lang Sana" (2002)
What works so well, and so movingly, in this prizewinning composition by Soc Villanueva is the range of emotions that flow from one verse to another — from weariness, frustration, and sorrow, to longing, despair, and hopefulness — every shift punctuated by deep sighs, every word cutting right through for its sheer, genuine pain. The scenario is so clear it could have been anyone's story: the struggle of falling in love with a friend told without needless irony, the comfort of admitting foolishness without looking miserable. The sentiment is pathetic, yes, but one never feels it. However, the centerpiece of "Kung Ako na Lang Sana" will always be Bituin Escalante's singing — the unwavering vulnerability, the precision of feeling, the tender insecurity bleeding from her low notes, the way she precedes the final chorus with a bellow before rendering a battle cry: "Narito ang puso ko, naghihintay lamang sa 'yo." Her wish for reciprocation gives her life as much as it kills her. — RICHARD BOLISAY
17. Jaya – "Wala na Bang Pag-ibig?" (1997)
Pinoy love songs tend to lean toward the perspectives of the scorned; they're anthems for the unnoticed, the rejected, and the left behind. Jaya's "Wala na Bang Pag-ibig?" is no exception: it's a portrait of unattended longing, clothed in a silky, easily-digestible tune. In an sea of songs about expiring love, Jaya's smooth contralto carries this one with inimitable and full-bodied depth. It's not a sparkly pop song; it doesn't glitter. It cuts deep and despairingly: "Wala na Bang Pag-ibig?" (composed by Vehnee Saturno) begins with a "what if?" scenario that posits her lover's exit, questions her capability of living without the promise of forever, and ends with her lamenting the unfairness of the turning of the tides. The last rounds of the chorus, which shows off Jaya's range, is a last-ditch attempt at urging the lover to look back at their shared histories: is there really nothing left? — CARINA SANTOS
16. Ella May Saison – "Till My Heartaches End" (1992)
Love lost is more painful than love that was never realized, and memory is a tricky realm where all feelings are amplified, all the most beautiful, sorrowful, mysterious moments recur endlessly in an infinite loop. Erasure or destruction seems a lot easier than illustrating or building from scratch, but the choice to forget becomes an almost insurmountable challenge when that which must be scrapped from the mind is bursting with joy. Ella May Saison channels the pain of love that has disappeared in her tragic ballad "Till My Heartaches End" (composed by Tito Cayamanda and Vehnee Saturno), repeating the most beautiful scenes in her dreams until her titular heartache comes to a full stop.
It's easy to dismiss Ella May Saison as a one-hit wonder, but what a powerful hit it was she left behind. Saison left the country to pursue a career in the States, and her absence echoes the absence of the lover from her brightest gem, "Till My Heartaches End," for what is truly heartbreaking about this song and its story is that closure or resolution may never even come; this is not a neat, satisfying narrative. Pain is real. Love hurts. We haven't heard from her since, and that only heightens the doubt cast by the departure of the enchanting, melancholy songstress. — ITOS LEDESMA
15. Wency Cornejo – "Hanggang" (2002)
As Filipinos, or perhaps as human beings with emotion, we have a distinct need for the melodramatic — to find words that capture the height, the breadth, and the sheer mess of feeling something. Hyperbolic emotion comes to the fore in Wency Cornejo's textbook bleeding-heart ballad, "Hanggang." The song plays out as a litany of hyperboles describing the persona's undying love: For how long do I love you? Until my heart yet knows how to love, until God takes me from this world, etc.
There's a value to restraint and nuance in a love song, as is seen elsewhere on this list, but we also need songs that capture the enormity of love as an emotion. In broad strokes, "Hanggang" makes a case for believing in the power of love, for as long as the world has love songs. — APA AGBAYANI
14. Kamikazee – "Narda" (2006)
It is almost natural to root for the underdog, and "Narda" by Kamikazee is the dark horse's tale par excellence, and its general appeal is a testament to its resonant narrative. The object of desire is a pop culture icon, an idol, a superhero, one that is desired and loved by countless others, and our protagonist confesses that an even a fleeting glance, a passing moment of bliss would be sufficient. Desperate for even the most minute recognition of his existence, he contemplates resorting to extreme measures for an accidental embrace, says he is jealous even of her own brother, admits to falling in love with a figure shrouded by mystery, and feels small and insignificant compared to her legions of admirers. Stripped of the Darna as the personification of the beloved, the song contains an emotion that we have all felt, and karaoke session is incomplete without at least one person belting out their sorrows unironically along to this song. — ITOS LEDESMA
13. Imago – "Sundo" (2006)
Alternative rock band Imago had plenty of hits in the aughts but few have had the earworm endurance of "Sundo." It may sway like a lullaby but it is a song of restless movement. The act of love depicted here is an expedition, a trek to the edges of the earth. To love is to reach out for connection, to bridge the distance, even if it is filled with a melancholy that spans districts. The breeziness of the song belies the sacrifice it extols but only because it is fully aware of the road ahead: the sweet relief of the chorus.
Aia De Leon singing, "Asahan mo, mula ngayon pag-ibig ko'y sa'yo" is the musical equivalent of the "find someone who looks at you the way blank looks at blank" meme. This is all everyone ever wants — for your exhausting life-long search to end in the arms of someone who'll make you feel that you're finally home. Love, unlike life, is really all about the destination, because otherwise there really is no point. Some of us — many of us, rather — will never find this but at least we have De Leon's voice and the convincing promise that propels it, like the stars we look up to without knowing if they still exist. — ALEX ALMARIO
12. Yeng Constantino – "Hawak Kamay" (2006)
"Hawak Kamay" is as simple and honest as the underdog Constantino once was, when she joined Pinoy Dream Academy at 17, emerging a year later as the Grand Star Dreamer, the reality show's first champion. Before reaching her current pop princess status, "Hawak Kamay" showed Constantino's early signs of diva potential, her budding voice exhibiting an ebb and flow of unconscious restraint and unpretentious vocal colorations. At that time, it was refreshing to hear something pure and honest set on an acoustic guitar backdrop amid the fuzz of electric guitars, or what others may have called as "pogi rock." Despite being pop-punk at heart, having grown up to the likes of Blink-182, Constantino chose to present the rawest version of herself with the song, revolving on a single gesture that opens worlds for a love beginning to seed. — ALYANA CABRAL
11. Eraserheads - 'Ligaya' (1993)
The Eraserheads' 'Ligaya' is a time machine in four and a half minutes — taking the listener back to their college days as instantly as when they hear those distinctive first few notes, when their biggest problem was submitting the first draft of the thesis and love seemed like an inevitability, instead of a question mark. 'Ilang ahit pa ba ang aahitin… ilang hirit pa ba ang hihiritin…' a young Ely Buendia sings. The verses are a countdown, not a plea — he doesn't doubt it's going to happen.
Any teenager in 1993 has eventually grown up to realize that love isn't something you gain by eating isaw or collecting tansan. But in 'Ligaya,' on their first album — fresh from their college days in the University of the Philippines, still three years away from capturing the scope of love's ability to consume in their epic 'Ang Huling El Bimbo' — the Eraserheads had already captured time in a bottle.
Young love is all about small gestures made epic — love measured in thesis paper revisions, love measured in allowance saved up to buy that new t-shirt you're betting will win her attention. When you're at this age, everything feels like the end of the world. 'Ligaya' makes that bigness minute and that smallness epic — putting both acts on equal footing. As if to say, in love, there's no difference mined from the bigness or smallness of a gesture. It all means the same thing: I really, really, really like you. — CNN PHILIPPINES LIFE STAFF
10. Freestyle feat. Pops Fernandez – "Bakit Ngayon Ka Lang?" (2005)
It's pretty outstanding that every Filipino karaoke enthusiast somehow knows how to sing both parts of this duet. While Ogie Alcasid and Aaron Paul Del Rosario originally wrote the song for the former in the early '90s, the version most people remember is a live cover by Freestyle and Pops Fernandez from 2001.
The performance saw the two acts at their commercial peak, having established themselves with an impressive stockpile of hits. Freestyle and Fernandez opted, then, to surprise with something outside their respective catalogues: An unforgettable, then-underrated ballad about falling in love with someone after you've settled down.
While the lyrics read as singular in perspective, the song gains a new, poignant layer as a duet, with these feelings mirrored by the object of desire. The song becomes the story of two people believing they've found each other too late, their emotions unraveling in tandem, the second voice echoing the first ("Pilit binubuksan … — pilit binubuksan … — ang sarado kong … — ang sarado kong puso").
It's a story of falling in love, less with a new person than with the unexpected prospect of love. What's beautiful about "Bakit Ngayon Ka Lang?" is that the story remains blissfully unresolved after the final notes fade out. It's a postcard of a moment in one's interior life when suddenly, and despite one's best intentions, love feels possible. — APA AGBAYANI
9. Side A – "Forevermore" (1995)
There is something in the saccharine sweetness of Joey Benin's lyrics that stirs up a sense of fondness from those who grew up listening to "Forevermore" in the '90s. Like syrup, it drips with unapologetic sentimentality. It stretches out the feelings of longing and bliss spilling out of a guy who still can't fathom how he ended up being with the love of his life. The images the song creates should be worn out and cheesy, but they are tempered by the earnestness of lead singer Joey Generoso's delivery. You can feel it right as his voice is ushered in by the first few strums of the guitar to that sweeping climax near the end. It's no wonder that, up to this day, 'Forevermore' is still a radio and karaoke staple — something that a thousand covers by second-tier artists can't ruin. — JANSEN MUSICO
8. Kitchie Nadal – "Huwag Na Huwag Mong Sasabihin" (2004)
Kitchie Nadal had already revealed herself as a promising singer-songwriter by the time she released her self-titled debut in 2004, as the former lead singer of the pop-rock band Mojofly. But it was with "Huwag na Huwag Mong Sasabihin," her second single as a solo artist, that Nadal proved she was a songwriter of the people. The ballad became one of the biggest hits of the 2000s, solidifying Kitchie Nadal's place in OPM history and helping her debut album go 7x Platinum. "Huwag na Huwag Mong Sasabihin" proved the pinnacle of Nadal's pop instincts: deeply personal yet almost elemental in scope, poetic but accessible. When she asks "May gusto ka bang sabihin?" she echoes the lovelorn who know the answer to a question before asking it, who know that their only saving grace in a love that's unreturned is a love that goes beyond itself — "itong pag-ibig kong handang ibigay kahit kalayaan mo." As the song's bridge builds up to a conclusion ("At sa gabi, sinong duduyan sa 'yo? At sa umaga, ang hangin ang hahaplos sayo?"), so does Nadal reach a dignified acceptance of what love is all about: the capacity to reach out to another being and still emerge whole from the process. It's a sentiment that comforts millions who revel in the attempt, who still believe, like Nadal, that all efforts of love are never lost, only transformed. — CNN PHILIPPINES LIFE STAFF
7. Eraserheads – "Ang Huling El Bimbo" (1995)
Here's a #HotTake: "Ang Huling El Bimbo" is a sad song about young love that sounds neither fully sad nor truly youthful. It's not the lyrics' fault — they are gut-wrenchingly tactile and physical, the way it zooms in on every touch, every body part. The narrator's memory is a visceral one; "nakakatindig balahibo," as Ely Buendia sings, remembering the tiniest details because they trigger the biggest feelings, expressed in lines like "patay sa kembot ng bewang mo." But the music sounds small next to the largeness of the scenes. Weighed down by the languid guitars, Buendia's voice is a jet engine on a plane that's stuck on the tarmac.
But hundreds of thousands of people who have made "Ang Huling El Bimbo" the Eraserheads' most popular song on Spotify, and perhaps even in videoke bars across the country, can't be wrong. The song's formula of old fashioned melodrama and anthemic catchiness clearly worked. And now, people of my generation have aged to a point where the song's musical restraint makes more sense. Looking back at your first love will, in time, inevitably sound like tired defeat. — ALEX ALMARIO
6. UDD – "Tadhana" (2012)
Some songs you need to soak in. The night UDD (F.K.A. Up Dharma Down) released "Tadhana" online in 2010 — something that felt novel at the time, especially for an established Filipino band — there was a generation of us who stayed up playing the song over and over, trying to make sense of its hypnotic three and a half minutes.
There's a lot happening over that running time. Depending on how you look at it, the song either has no chorus, or three different choruses. Armi Millare pulls off a tricky vocal performance while layers upon layers of synths, percussion, piano; and subtle guitar licks reveal themselves over multiple listens.
And even with all of this, perhaps the song's enduring appeal is in the depth of its longing, in the way it elevates love to something ordained by the powers that be but thwarted by circumstance. Not only is it a hushed declaration of desire; it's a promise of protection ("At bilang kanlungan mo, ako ang sasagip sa 'yo"). Who hasn't felt that urge to save someone from the world? And who hasn't seen that desire foiled by the very fates that allowed your paths to cross? — APA AGBAYANI
5. Parokya Ni Edgar – "Harana" (1997)
With just an acoustic guitar and Chito Miranda's no-frills vocals, Parokya ni Edgar managed to resuscitate a dying Filipino tradition while introducing it to a new generation of teenagers who had yet to discover the romantic potential of mixed CDs and Spotify playlists. Released 20 years ago to much popular and critical acclaim, the song still manages to encapsulate that awkward feeling that often comes with wearing your heart on your barong sleeve. It's the earnestness of Miranda's lyrics and the amusing images he creates which have made the track a staple for anyone who's toyed with the idea of wooing someone through song. — JANSEN MUSICO
4. Lea Salonga – "Sana Maulit Muli" (1995)
The two versions must not be compared, but the temptation is just too hard to resist. Released in 1987, the original recording of "Sana Maulit Muli," sung by Gary Valenciano, is saccharine to the core, not because of the words but because of the music that accompanies them, ambitious in its arrangement but rather conspicuous in how it drowns the nuances of his singing. Lea Salonga's version, released in 1995 as soundtrack to her movie of the same title, is not without its mush, but her theatrical interpretation — the dramatic pauses, the striking way she enunciates the lyrics, the consciously controlled vocals — allows the yearning being told to come to the center. The differences are technical, but Salonga's version manages to sound and feel original because she is able to open the song's wings and let it soar. When she mutters, "Mahal pa rin kita" at the end — not just to conclude the song but also, in a deeper way, to end her plea — one can easily hear the beating of her heart. And the sound of a million other hearts breaking upon hearing it. — RICHARD BOLISAY
3. South Border – "Kahit Kailan" (1996)
"Kahit Kailan" was the first song that drew people's attention to Davao-born band South Border. Younger fans of the band may remember "Rainbow" more clearly, because there is the perception that "Kahit Kailan" came out with less of bang: probably because of its softer feel, its lack of percussions, and how it reflects more the sentimentality of the mid-90s than the optimistic revivalism of the late 90s-2000s. Yet this is precisely the reason why the song is true. "Kahit Kailan" encapsulates the realest of heartbreaks: the pain of the uncertainty of losing someone, as evinced in these lines: "Kung ikaw ay mawala sa piling ko, 'di na alam kung kakayanin pa kayang umibig pang muli…." The song tugged at the hearts of Filipinos everywhere, when it won several awards and South Border's self-titled album reached Platinum. Moreover, it lives in the consciousness of listeners not only for its plaintive romanticism but also for Brix Ferraris' wail transitioning into a saxophone solo in the song's bridge.
Best Filipino Love Songs
The song's underlying paranoia is cushioned by denial, as reflected in the restraint and subtlety of the strings, hiding behind soothing piano lines, and at the same time, by a steadfast grip and assurance, that the persona will never leave his lover no matter what. — ALYANA CABRAL
2. Kyla – "Hanggang Ngayon" (2000)
Kyla's second single, "Hanggang Ngayon," is still the song she's most known for, and with good reason. The gem composed by Arnie Mendaros and produced by Francis Guevarra, Jr. is a song about getting left behind. It's hard to think of it without visualizing its music video, which won the Viewers' Choice Award for Southeast Asia at 2001's MTV VMAs, and how much it fits the song it's accompanying: Kyla in an old, decrepit house, interspersed with potent images of decay and loneliness, including cameos of Slapshock's Jamir Garcia worryingly submerged in a tub, and portraits rendered by master artist, Fernando Amorsolo.
Filipino Songs List
It's Kyla's vocal restraint, and her control over the song, that makes it resplendent. The piano-led song is somber with words that seem to fall into each other with ease; it's easy to let yourself get carried away with belting them out, in a plain display of anguish. But Kyla doesn't. She lets her voice cradle the lyrics, nurturing her hurt and pain as her question goes unanswered. — CARINA SANTOS
1. Aiza Seguerra – "Pagdating ng Panahon" (2001)
Youtube Filipino Music
Aiza Seguerra, always identified as the cute, bubbly child actor who first gained popularity as a contestant in GMA 7's Little Miss Philippines competition, was 18 years old when he released his debut single, "Pagdating ng Panahon" in 2001, composed by Edith Gallardo, Margot Gallardo, and Moy Ortiz. It was an awkward stage, perhaps, a time when it no longer seemed proper to be in the shadow of his younger self, that pursuing his passion for music happened to be the wisest move of his career. Its release attracted the usual excitement, but no one expected how long it would stay on the radio — no one expected how, for almost a year, it would be such a hit it was sung everywhere like an anthem, celebrities and ordinary people alike, on television and on the streets. It was most likely the most recent song in memory that had achieved such omnipresence for a long period of time. There are many reasons — the simplicity of words, how accessible they are emotionally and lyrically; the sincerity of emotion, how the yearning for love feels nothing but well-intentioned; and the lightness of its being, how it manages to be timely and timeless at the same time. It's not hard to imagine how "Pagdating ng Panahon" paved the way for many singer-songwriters and bands in the early 2000s and onward: all Seguerra had to do was embrace growing up. — RICHARD BOLISAY